We have built an HR tool that makes recruiters life easier. We makes recruiter chatbots with an integrated applicant tracking system.
Our chatbots improve the employer brand through a better candidate experience at the time of applying. They make the relationship easier with the candidate, answer his questions (via an integrated HR FAQ in the bot) and facilitate the application while pre-qualifying, 24/24.
Our bots saves the recruiters time by freeing them from repetitive tasks with automatic message returns, pre-qualification of candidates, ATS and more.
Editor: Arnica
Strengths of JoinUp.io
employer brand
code-free customization
Integrated ATS
JoinUp.io demo and screenshots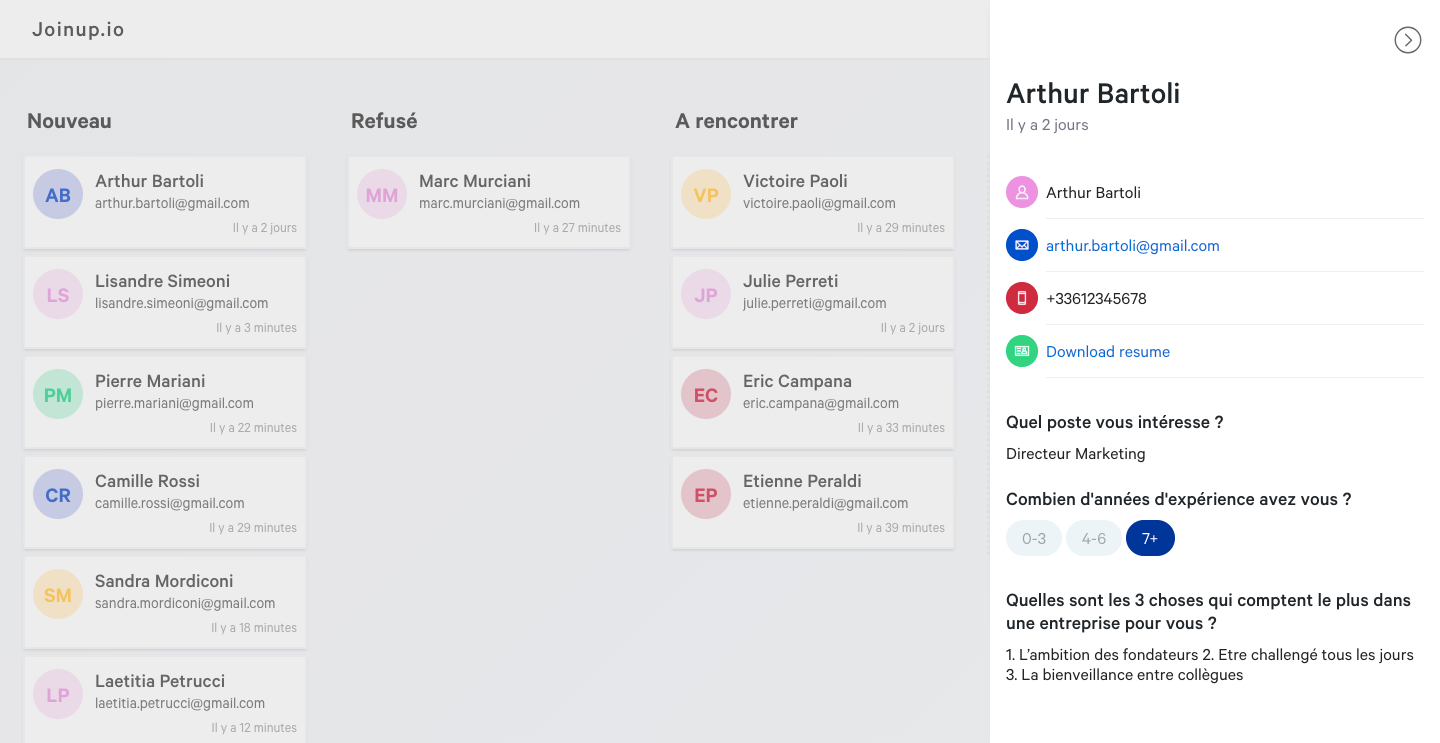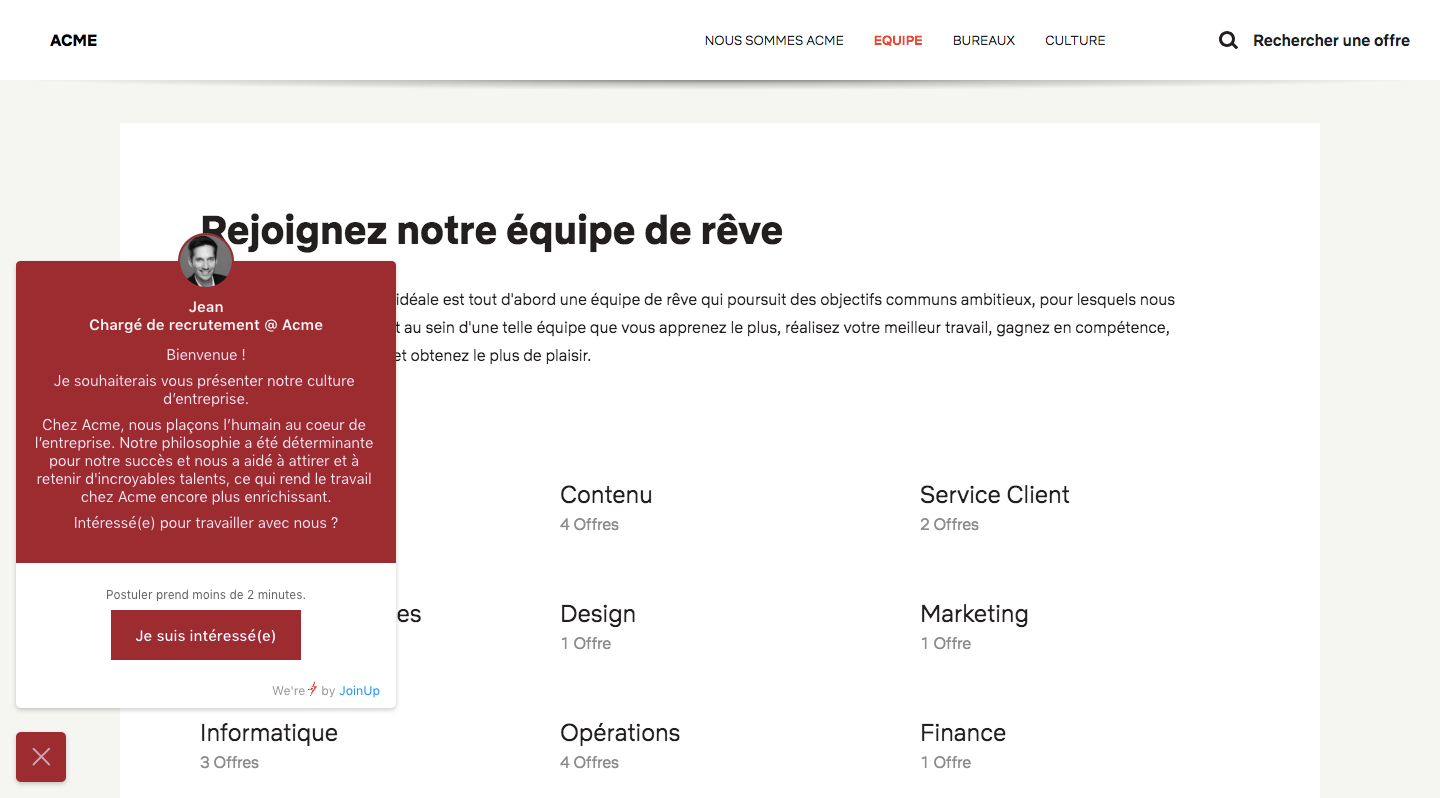 JoinUp.io customers