MachIQ Software Services AG
Presentation of MachIQ Software Services AG
APM powers Industry 4.0 -ready factories
MachIQ APM is a cloud-based maintenance management software (CMMS) for food & beverages, and process manufacturing facilities. Offered as a software as a service (SaaS), APM can be accessed from anywhere, with any modern browser on a PC or tablet.
APM is user-friendly and requires minimum training for industrial operators and maintenance technicians to master its capabilities. As a result, the software delivers intelligent and actionable insights to Plant Managers, Maintenance Heads and MRO Purchasers alike.
The expected benefits of digitalization in the Food&Beverage industry:
OEE: Maximum production from my machines with "just enough" maintenance
Lean: Minimum spare part inventory but also very short waiting time for deliveries
Efficiency: Maximum workforce productivity despite less experienced/trained teams
Audits: Ensuring quality, and compliance to standards with minimum paper-trail
A full-fledged CMMS software focused on the F&B industry with the following main features:
Performance analytics
Preventive maintenance
Inventory management
Documentation management
Field services
Spare parts catalogue & purchasing
Compliance support & full machine history
Workforce planning
IoT & predictive maintenance
Advantages of MachIQ Software Services AG
User-friendly

Intuitivity

Connected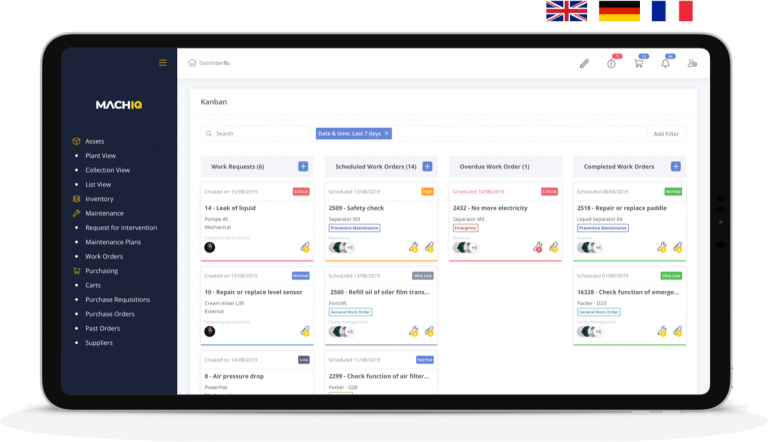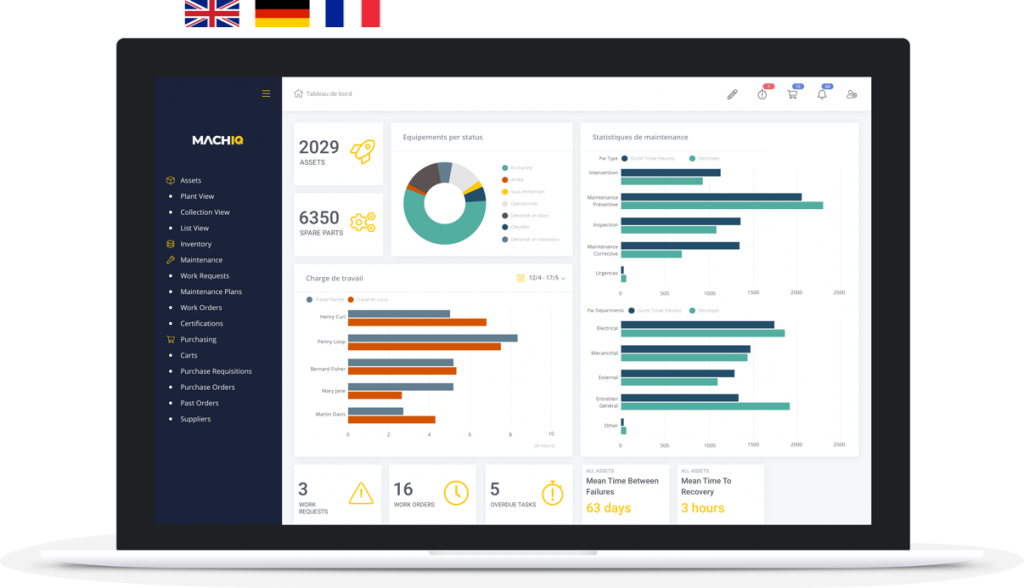 Prices and features of MachIQ Software Services AG
Customer reviews about MachIQ Software Services AG (0)
No reviews, be the first to submit yours.