GRC Contact is an incredibly powerful tool which allows small and medium sized business to quickly engage in sales and marketing activities with a high ROI.
GRC Contact : CRM + Quotes + Invoicing
The CRM incorporates a contact management feature which allows you to track your accounts and to monitor current deals. Salespeople can easily view their sales pipeline and measure their performance.
The customer and prospects geolocation function is a very powerful tool for mobile salespeople, who can make the most of their trips to visit current clients (thus creating customer loyalty) or to pitch to prospects (acquisition).
Businesses who are seeking to use CRM to optimize their sales management will find all the modules they need in GRC Contact. Creating quotes according to a pre-configured catalogue avoids any risk of error and allows you to save extraordinary amounts of time. Converting quotes into invoices is also very easy and avoids having to re-enter data, whilst increasing your business credibility through efficient administrative management.
Management of Email and Phone campaigns
GRC Contact does not limit itself to CRM and Sales Management features. You will also discover powerful marketing tools for managing email marketing campaigns aimed at your qualified contacts. GRC Contact also offers a rare CRM feature, which allows you to manage phone call campaigns directly from your customer relation software.
GRC Contact is available at a very affordable price ranging from 25€ for a full CRM to 200€ for all functions including premium support services (techniques and usage).
Main highlights: Simplicity and service
Extremely EASY to use
Excellent customer care
An "All-in-one" solution including CRM + Quotes + Invoicing + eMailing
Editor: GRC Contact
GRC Contact demo and screenshots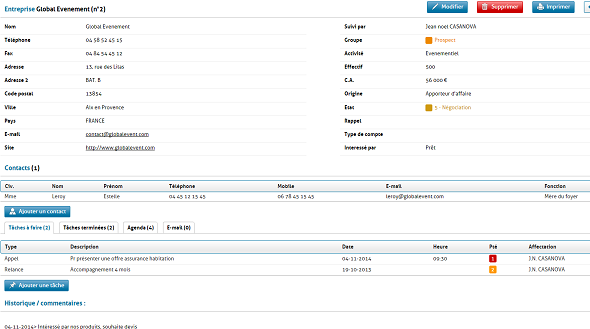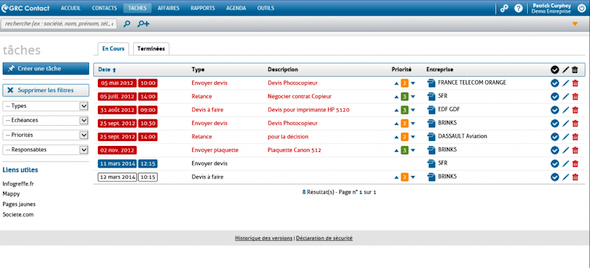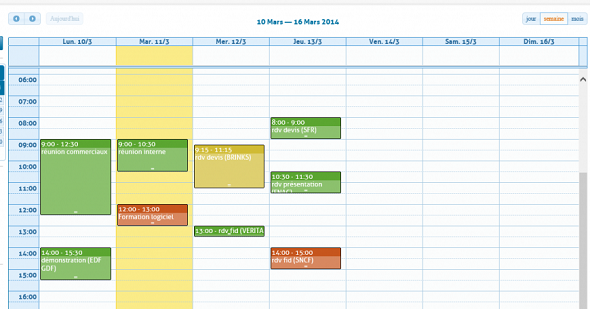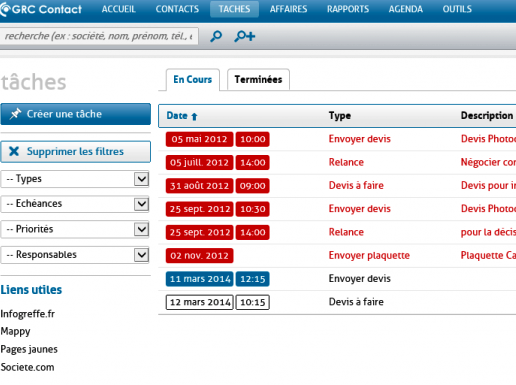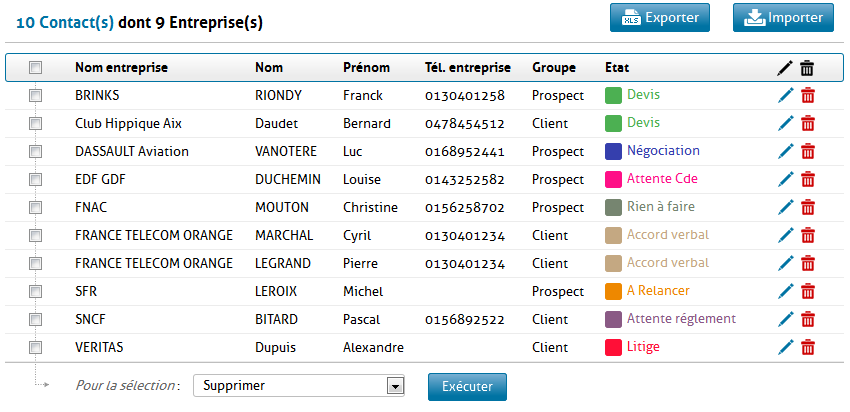 GRC Contact customers
No customer reference