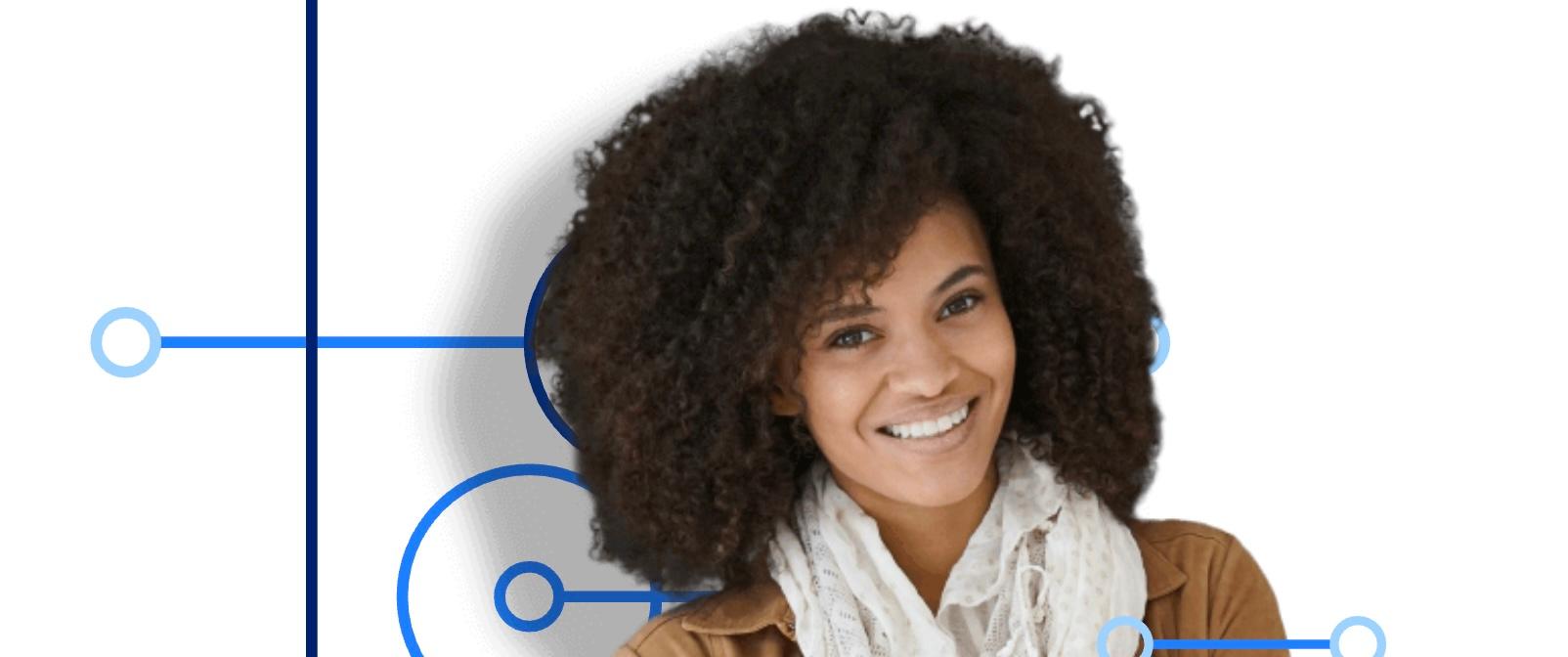 Mavenlink
Presentation of Mavenlink
Mavenlink is an online project management software that is used to organise, plan and manage the different stages of a project. This professional software adapts to all industries and provides powerful resource management, collaboration, and Business Intelligence features.
A performance-oriented business solution
Mavenlink is a unified solution that allows organisations to streamline their projects thanks to its cutting-edge functionalities. Manage project portfolios and resources, enjoy its rich collaboration features, streamline project accounting and leverage advanced BI capabilities to gain valuable insight.
A comprehensive approach to project management
Mavenlink is a comprehensive tool designed to help with all kinds of projects, at all stages and throughout the organisation. Some of its highlights include:
Intuitive and powerful Project Portfolio Management: manage multiple projects at once and get a complete overview of their progress at a glance
Streamline project management: automate recurring processes, use project templates and navigate tasks with an interactive Gantt chart
Contextualise collaboration, with rich discussion threads, access controls, and built-in document management
Say goodbye to timesheets thanks to a mobile-friendly, easy-to-use time tracking system
Leverage your data to build forecasts and accurate reports with advanced BI tools
Pricing that fits your company
Mavenlink's current pricing model is customised to the needs of each business. This allows a business to contact Mavenlink directly to get a quote based on the type of industry and the number of people at a company.
The cloud-based software offers 5 total plans that are destined to different groups, whether it is an individual, a small to medium-sized business, or a large company. These plans include:
Free Plan
Team
Professional
Premier
Enterprise
Plans can be tried during a free-trial period before being charged. Each plan comes with different levels of features and pricing. Different plans use various factors to determine the pricing, such as the number of users and multi-year contracts.
Find out today how Mavenlink can impact your project and resource management.
Advantages of Mavenlink
A complete, professional solution to empower your business

Rich integrations with third-party solutions

Advanced resource management & BI features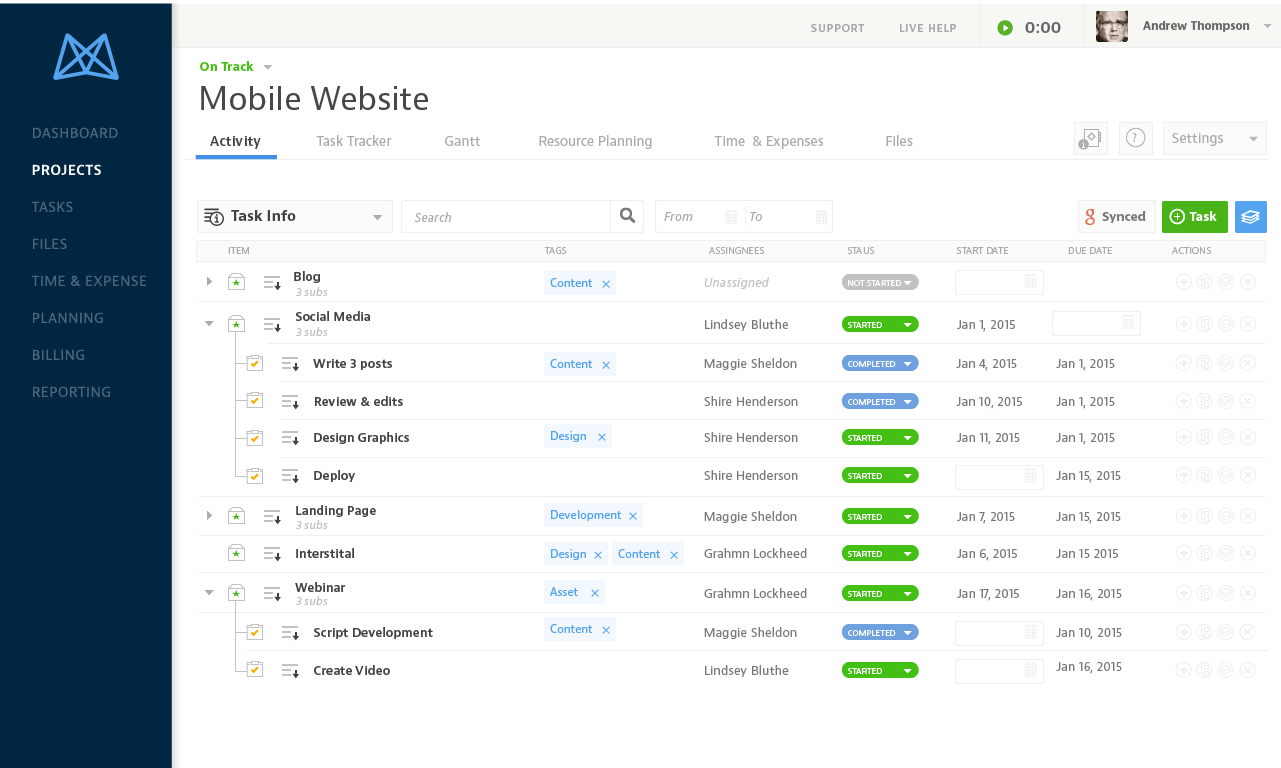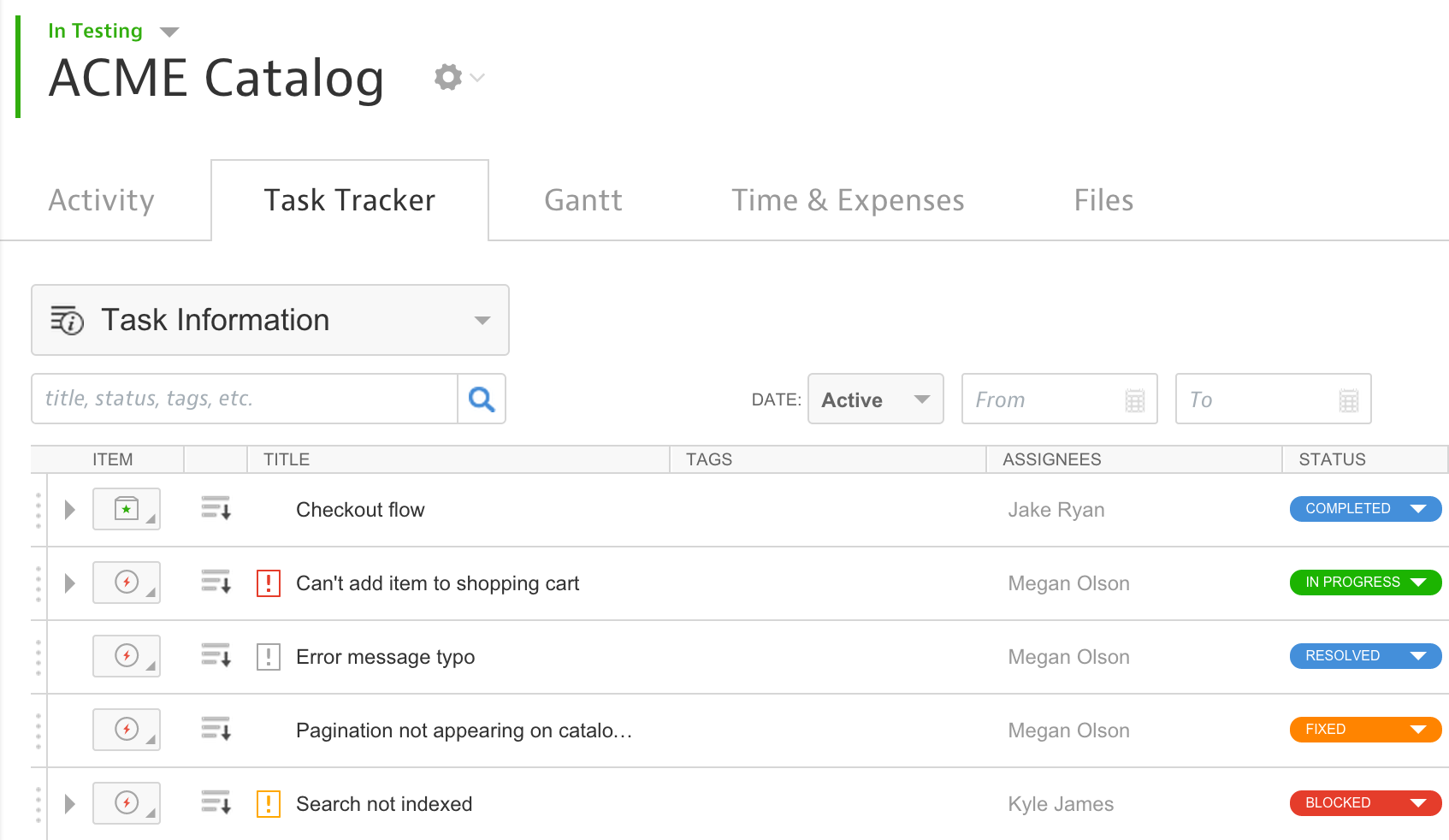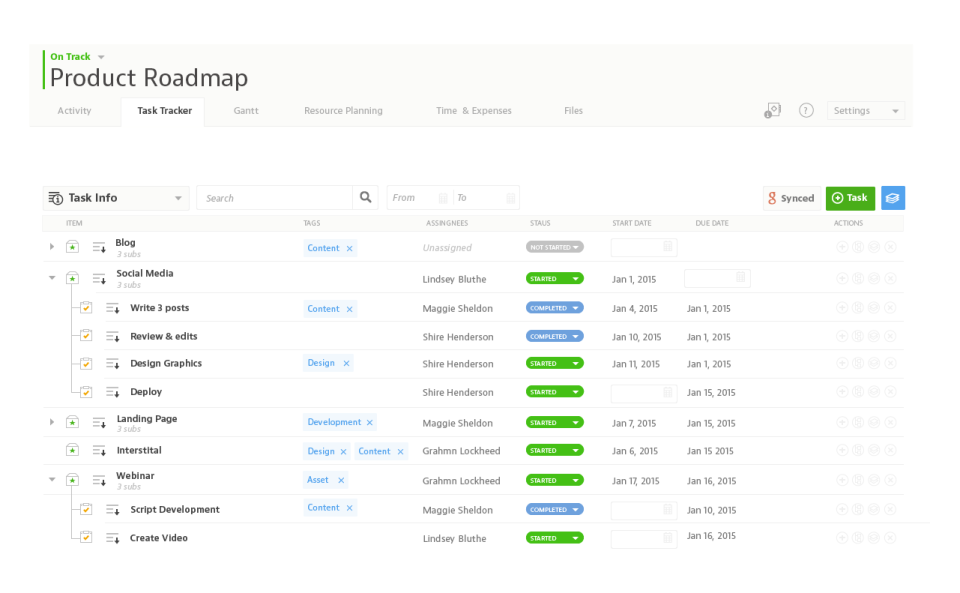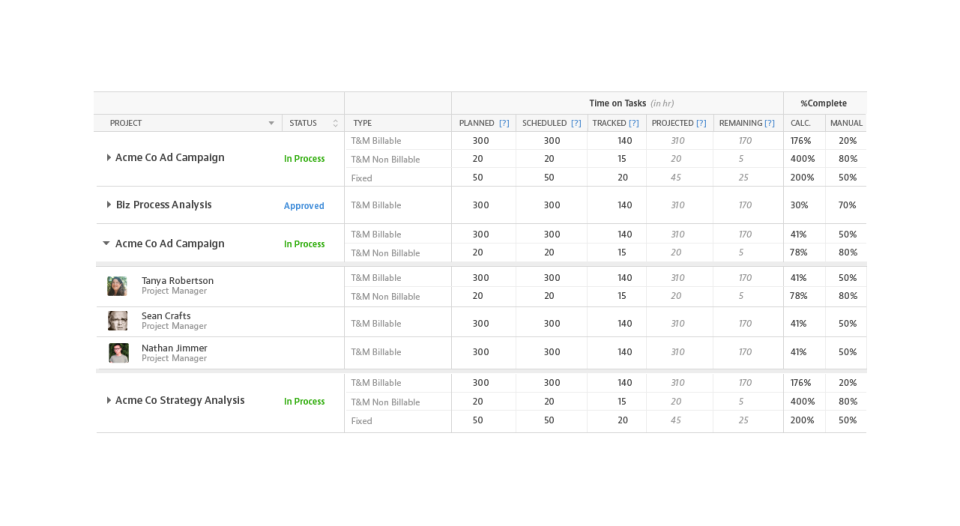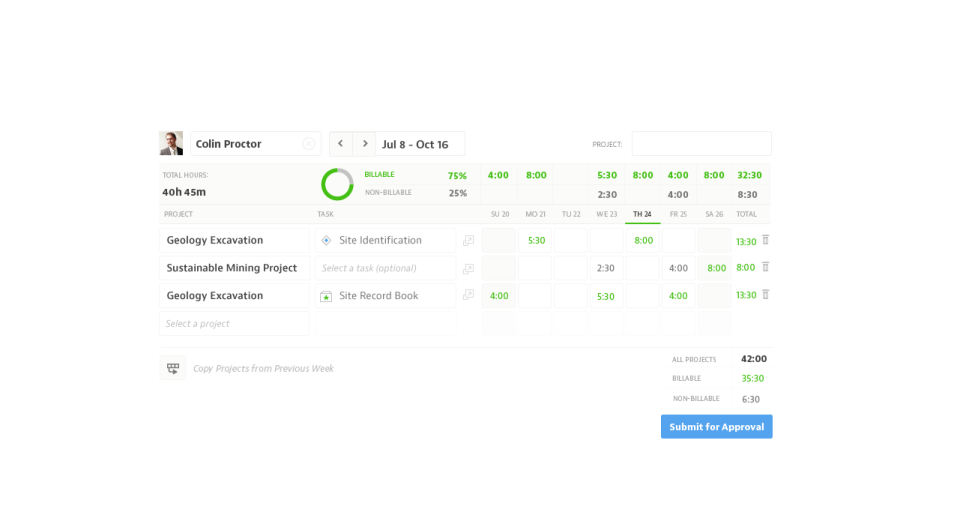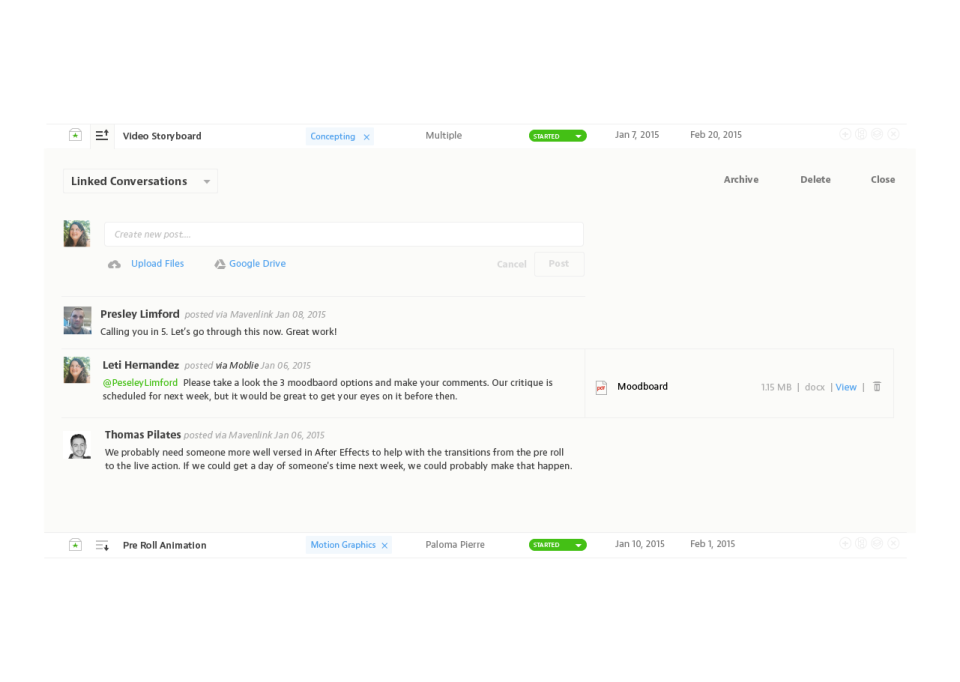 Prices and features of Mavenlink
Security & Confidentiality
Secure Sockets Layer (SSL)
+ 1 other features
Security & Confidentiality
Secure Sockets Layer (SSL)
+ 1 other features
Security & Confidentiality
Secure Sockets Layer (SSL)
+ 1 other features
Security & Confidentiality
Secure Sockets Layer (SSL)
+ 1 other features
Customer reviews about Mavenlink (0)
No reviews, be the first to submit yours.
Our test on Mavenlink
Mavenlink is a cloud-based project management software with the main purpose being to organise, plan and manage the different steps of the project lifecycle. This software that is offered at various price points and with different features is adapted to all industries and focuses on a variety of aspects. This includes Resource Management, Operations Management, Collaboration, Business Intelligence, and Workflows and Integrations.
What is Mavenlink?
Mavenlink is a comprehensive software solution that allows various types of companies to optimise their projects and make them more efficient thanks to a wide suite of functionalities. You'll be able to manage overall projects and resources, communicate more effectively with team collaboration features, simplify project accounting, analyse valuable insights through advanced Business Intelligence capabilities, easily automate workflows, and simplify popular tool integration through the Mavenlink M-Bridge API.
Mavenlink is a cloud-based project and resource management software with a vast range of other features. This solution is aimed towards professional services in any range of industries, responding to the needs of your company. This includes industries such as:
Advertising / Marketing / Media Business

Consulting

Construction / Real Estate

Education

Engineering / Architecture

Entertainment / Travel / Hospitality

Financial & Legal Services

Food & Beverage

Government

Health Care / Biotechnology

Manufacturing

Not For Profit Organisations

Oil / Gas / Energy

Retail

Technology/IT/Software/System Integrator

Telecommunications

Others
It's safe to say that, no matter what line of work your company is in or whatever service they provide, Mavenlink can be a potential solution for you.
Mavenlink in a Nutshell
As we've mentioned before, the features that this software provides touch on various aspects. They work to improve not only your overall project and resource management but also facets that go beyond that.
Resource Management
Dynamic Resource Optimization to manage resources easier

Tools with robust planning functions

Improve staffing choices with Team Builder

Help your team match skills with products and develop with skills management

Forecasting tools to plan for future projects
Operations Management
Project Management
Overall project and task overview with tools such as Gantt charts

Automation through templates and workflows

Assess and adjust decision-making with project data and Mavenlink Insights and Project Pulse
Team Collaboration
Assign and manage tasks with role-based permissions

Public and private communication options

Central workspace to track every stage of the project lifecycle and bring clients and contractors together
Project Accounting
Easily link time, expenses, and invoices to your projects

Access up-to-date budgets and analyse company burn rate

Manage timecards quickly

Track billable and non-billable hours

Forecasting with margins that can be built into projects, including the creation of estimates and proposals
Business Intelligence
Customizable dashboards with reports using operational data

Forecasting tools to visualise revenue, margins, and resource capacity

Real-time insights to inform decisions, processes, and planning

Configuration tools that allow robust filtering and customizable templates
Workflows and Integrations
Manage workflows with drag and drop tools and reusable components

Central integration and workflow management

Role-based access control
The Mavenlink M-Bridge API
Although we've already seen some of the features that come with integration, the Mavenlink M-Bridge API does many things when you need to integrate your tech stack together, such as:
Developer tools with guides and documentation for the API

A management console to manage your integrations with Mavenlink

Pre-built integrations with leading technology solutions such as Netsuite, Oracle, GSuite, Slack, Jira, and more.
What are Mavenlink's pricing plans?
Mavenlink's pricing model is quoted depending on the needs of each business, which means that you'll have to contact Mavenlink if you want to find out what the costs would be for your company.
Plans have free-trial periods before being charged and come with varying features based on the plan. Pricing is dependent most often on the number of users, as well as discounts for multi-year contracts.
The

Free Plan

includes only basic features for project collaboration, task management, and integration with Google Calendar, Contacts, and Tasks.

Both the

Team Plan

and the

Professional Plan

is best for small to medium-size businesses, with more extensive features and monthly per-user costs, this plan has

The

Enterprise

and

Premier Plan

are meant for larger projects with forecasting, resource allocation, insights, and more but the pricing is different for each plan once more based on the number of seats and if there are any long-term contracts.
Reviews
Mavenlink has an average rating of 4/5 when looking at major testing platforms. Users, in particular, appreciate the customizable and feature-packed nature of the program as well as its easy-to-use modern user interface. On top of that, users make full advantage of the various integrations that are available through Mavenlink M-Bridge.
What Are the Advantages of Using Mavenlink?
A suite of functionalities
One of the key values of the program is how versatile the feature list is. No matter what industry your company is in, you'll find resource and project management tools to easily improve efficiency and optimise your future projects.
Easy Integration Management
Because of the way that the Mavenlink M-Bridge API has been a focus when developing the software, this means that it makes integrating much simpler with the pre-built options as well as a central location for integration management. If you're already using some of the pre-built integrations, your transition will be much smoother.
Ease of Use
The focus on a solid user interface can be seen throughout the program with a clean and modern look. This means that newcomers to the system shouldn't encounter too much trouble as long as they understand the vast list of tools at their disposal.
Collaborative Workspace
The collaborative workspace that brings together human capital and resources allows you to work together much more efficiently. Having a global overview of projects and tasks and having users in a single location makes it that much easier to work together to achieve key objectives.
The Disadvantages of Mavenlink
Pricing
The pricing can get to be expensive depending on the number of users and the financial capabilities that your company has at its disposal. Since businesses must communicate with the company directly for quotes, this makes the process less transparent at first glance but more personalised in the long run.
Learning-curve
Although the ease-of-use of the program overall is good, that doesn't mean that the extensive list of features can't be slightly overwhelming. For those who are unaware of everything the software can do, it might take some time to go through each functionality that you have available.
Growing Integration
The integrations that are currently built into the Mavenlink M-Bridge will respond to the needs of many users. Despite this, not every single software integration will be available, making it a possibility that your chosen tool might not integrate with the software.

Our opinion on Mavenlink
Mavenlink is a feature-filled project management software that big brands and users are trusting to do the heavy lifting for their project and resource management. With the extensive functionalities that this solution proposes, it can be a tool that responds well to the needs of many professional services in varying industries.