Newsletter2Go
Presentation of Newsletter2Go
Newsletter2Go is an online emailing software. Newsletter2Go is a very good tool to carry out professional emailing campaigns no matter what your technical level is.
Automatic recipient management
Newsletter2Go allows you to easily import your recipients or to synchronize them automatically with your shop system, CRM or CMS. In addition, unsubscriptions and rebounds are automatically managed, ensuring that you always keep your mailing lists clean and do not end up in spam. Thanks to this system, it is easy to keep your marketing targets in order to quickly build loyalty while using innovative direct and digital marketing techniques.
An intuitive editor
Newsletter2Go allows you to create beautiful emailings in a few minutes thanks to a very easy to use drag & drop editor. Choose one of the many free templates and insert your content wherever you want. All Newsletter2Go templates are responsive design, i.e. they automatically adapt for display on all platforms - desktop, smartphone, tablet, etc.
Thanks to the emailing editor, you can also easily insert customizable modules. These can be dynamically adapted to each recipient according to certain criteria (name, first name, gender, age, etc.), allowing you to send individualized messages to your customers. This solution gives the opportunity to access new customers and build their loyalty in order to enrich its contact base.
Comprehensive reports
Once your emailing campaign is sent, you will have access to complete reports in real time. You will be able to analyze deliverability, opening, click or conversion rates. You will also be able to see precisely which links your recipients have clicked on and thus determine which products or content work best.
This will allow you to easily optimize your subsequent campaigns. Thanks to these target tools it is possible to effectively measure the return on investment.
Automate your business
In addition to the classic functionalities allowing you to send emailings, Newsletter2Go allows you to set up automated campaigns. It is possible to use adapted templates to be able to quickly launch an effective e mailing campaign and try to attract new customers. From simple birthday campaigns to more complex scenarios such as shopping cart re-launching, automated emails allow you to create a much more interesting experience for your customers, while saving you time and work.
Rates for all needs
Newsletter2Go is particularly suitable for small and medium-sized companies that want to send newsletters, special offers, campaigns for sales, etc. while following what the recipients of these emails do with statistics (opening, clicking, etc.)
More than 100 unique emailing features
There are dozens of emailing tools but Newsletter2Go offers features that we see very few in its competitors such as Sendinblue, Sarbacane, Mailjet, yet they are very clever and innovative:
One-click product import: insert your products directly from your shop (Prestashop, Magento, etc.) into your newsletter in just one click, without having to manually download images, descriptions, prices, etc.
Credit Payback: if your email campaigns achieve good results, Newsletter2Go will refund part of your credits.
Double Opt In Import: when you import a list of contacts, Newsletter2Go sends them an email to confirm their willingness to subscribe to your newsletter. In addition to being in compliance with the law, it allows you to maximize your opening and click rates;
Heatmap: Newsletter2Go shows you very concretely where your users click on your email thanks to a heatmap which allows you to optimize the design of your emails for conversion;
Multiple address books: Newsletter2Go is the only tool that allows you to create as many address books as you want. This feature is ideal for agencies that manage multiple accounts and for companies that have multiple activities;
Subscriber scoring: Subscriber behaviour adjusts their score, which allows you to target certain campaigns to the most proactive subscribers, for example;
CSS inliner to fine-tune the newsletter code and maximize your deliverability.
Advantages of Newsletter2Go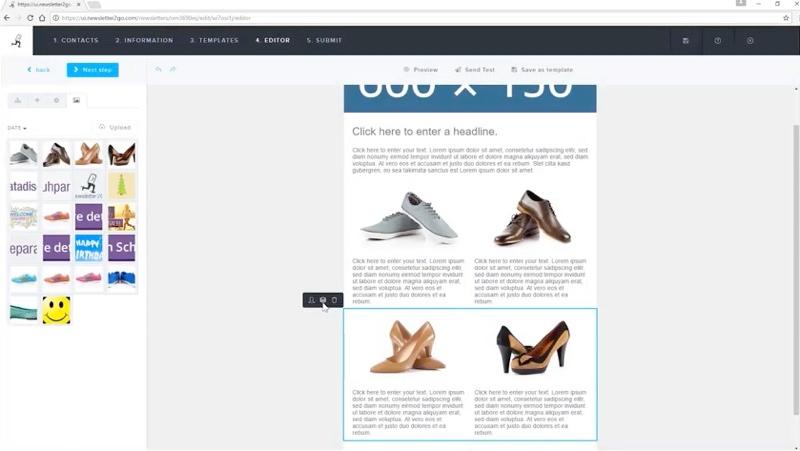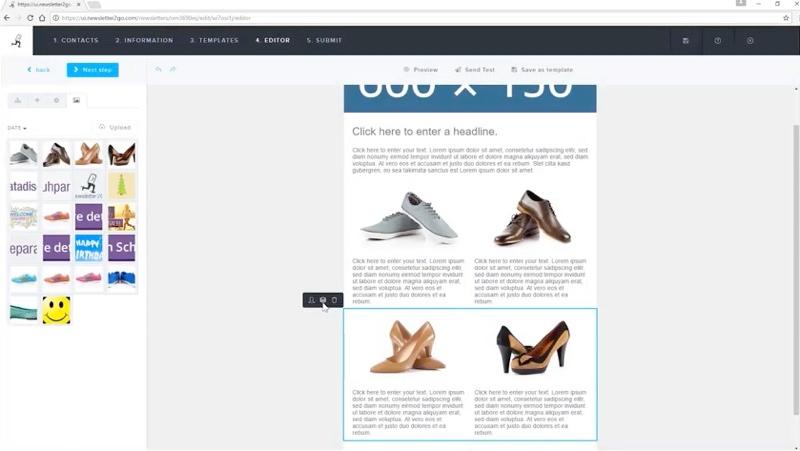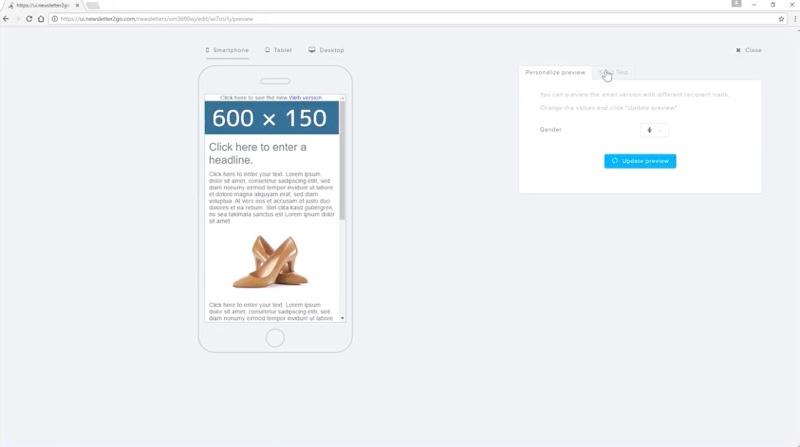 Prices and features of Newsletter2Go
Customer reviews about Newsletter2Go (0)
No reviews, be the first to submit yours.